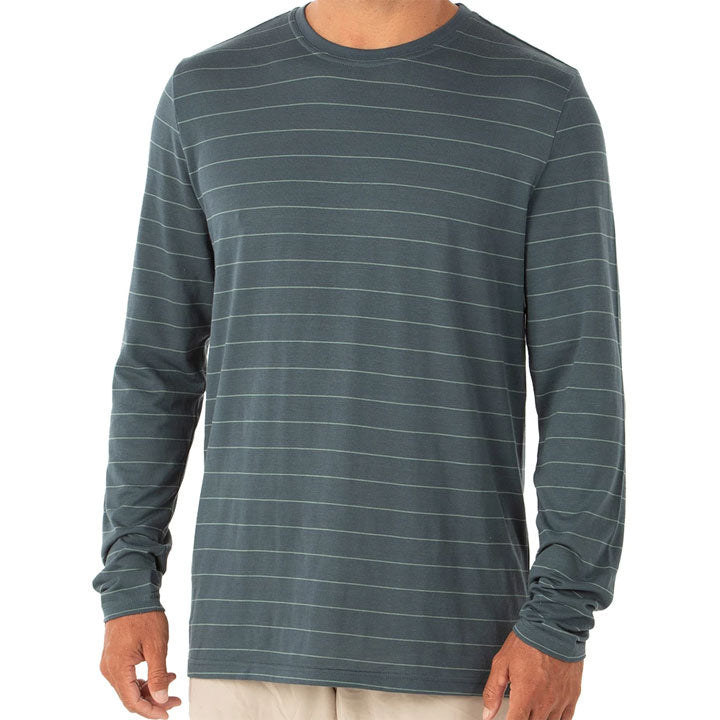 Freefly Bamboo Shoreline Longsleeve Shirt Mens
Wear the feeling of mornings spent on the beach, coffee in hand, and a tennis ball for your pup in the other. Ahh… yes, that's certainly the good stuff right there. This fall staple is designed with nautical styling using our custom bamboo blends.
Features:
Athletic fit
Micro-stripe pattern across all colors
UPF: 50+ Sun Protection
Bamboo Breathe 230
70% Viscose from Bamboo/40% Polyester
Fit: Due to the quick dry benefits of the Bamboo Breathe fabric, this item will shrink after the first wash.
Weight: 230 GSM
Care: Turn inside out and wash on cold, delicate cycle. We recommend hang drying.