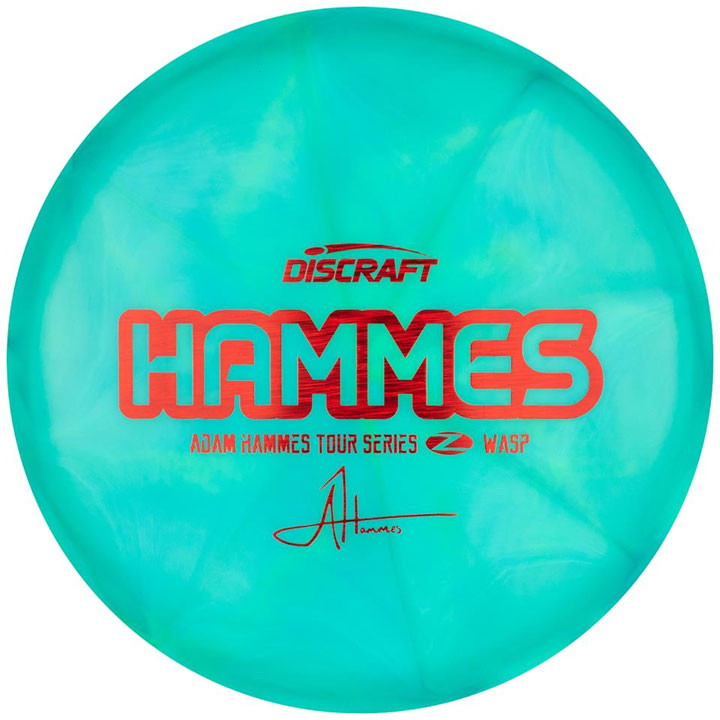 Discraft Wasp Z Swirl Hammes 2020 Tour Series
Wasp - Midrange: Speed 5 | Glide 3 | Turn 0 | Fade 2 | Stability 1.0.
The WASP is a beaded, straight to stable midrange. It fights through the wind very well while holding great stability! The wasp is my go to midrange in the woods as well as in the open where the wind picks up. The wasp fits comfortable in your hand with a nice stiff and grippy feel! I think the stiffness of the disc adds to consistency off the tee!