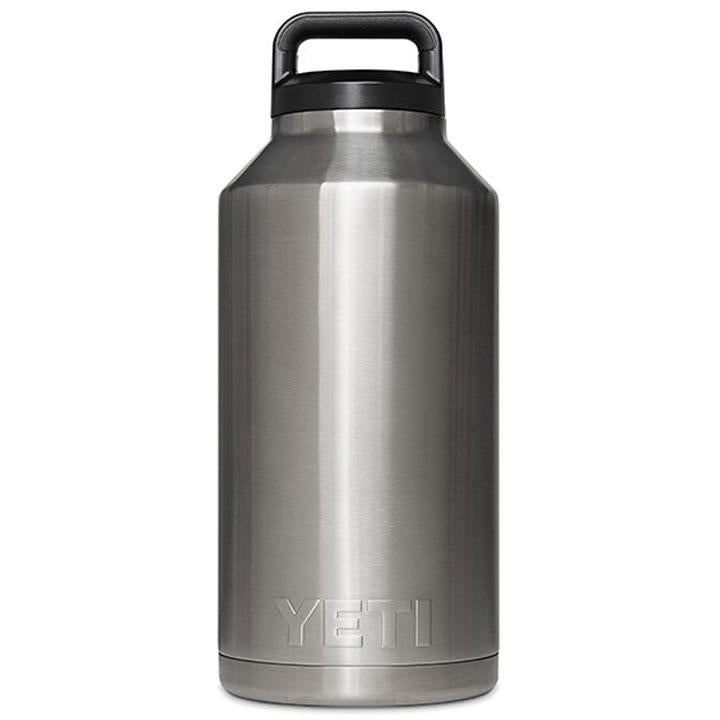 The whopping 64 oz Rambler™ Bottle takes insulation to the next level, complete with a double-wall vacuum to keep drinks hot or cold for hours. Perfect for remote campsites and rough worksites alike. 

Just like the other Rambler Bottles, you'll find the 64 oz outfitted with a TripleHaul™ cap, making it easy to grab on-the-go and even easier to open up when you're ready to wet your whistle. The 64 oz Rambler Bottle also features a No Sweat™ design to keep condensation from collecting and its 18/8 stainless steel construction can withstand a serious beating. 

Unlike narrow-mouthed drink bottles that are a hassle to fill or rinse, our Rambler Bottle features Over-the-Nose™ technology for easy loading, drinking, and cleaning. And it's BPA-free.

In other words, the Rambler Bottle is the only insulated container for cold (or hot) beverages that's built for the wild.