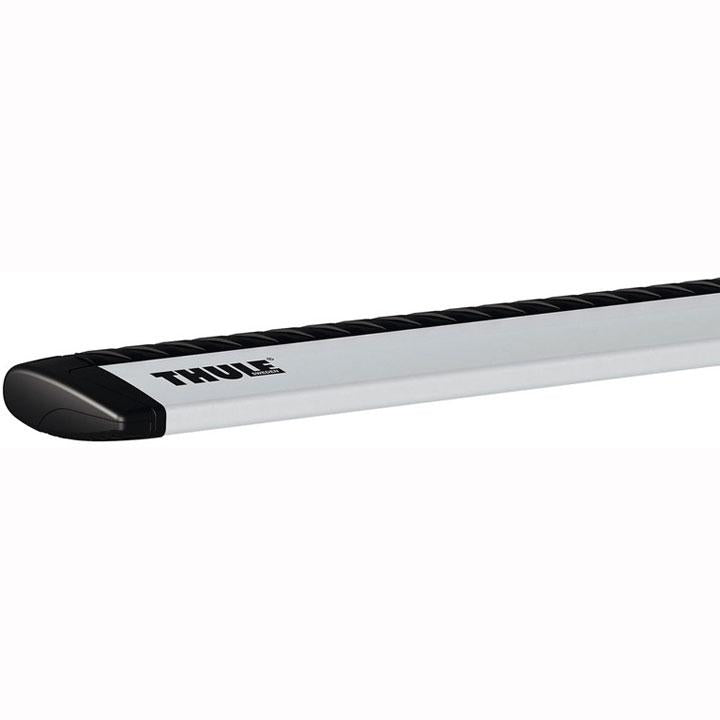 Thule AeroBlade 47" Load Bar Pair ARB47
Closeout.
Premium, aerodynamic load bars provide an exceptionally quiet ride and superior carrying performance.
WindDiffuser is a textured surface on the t-slot cover that disturbs the airflow better than a smooth surface, greatly reducing wing noise.
BoxBeam- The sophisticated BoxBeam aluminum extrusion created one of the strongest load bars in the market. Using a vertical load test, the AeroBlade can sustain over 800 lbs of force.
SmartSlide- The new SmartSlide is a molded measurement system providing a quick, no-hassle, tape measure-free foot installation. SmartSlide also covers the underbar slot to improve aerodynamics and noise diffusion.
SwingBlade - The new SwingBlade end cap pivots open to allow full access to the t-slot for easy accessory installs.
Tecnical Specifications:
Feet Compatibility: Thule Rapid Traverse 480R, Thule Rapid Podium 460R, Thule Rapid Crossroad 450R, Thule Rapid Gutter 300R, Thule Rapid Tracker II 430R
Equipped with T-Rack
Not Lockable
Fulfils city crash norm
Color: Aluminium
Sold as a pair
Closeout