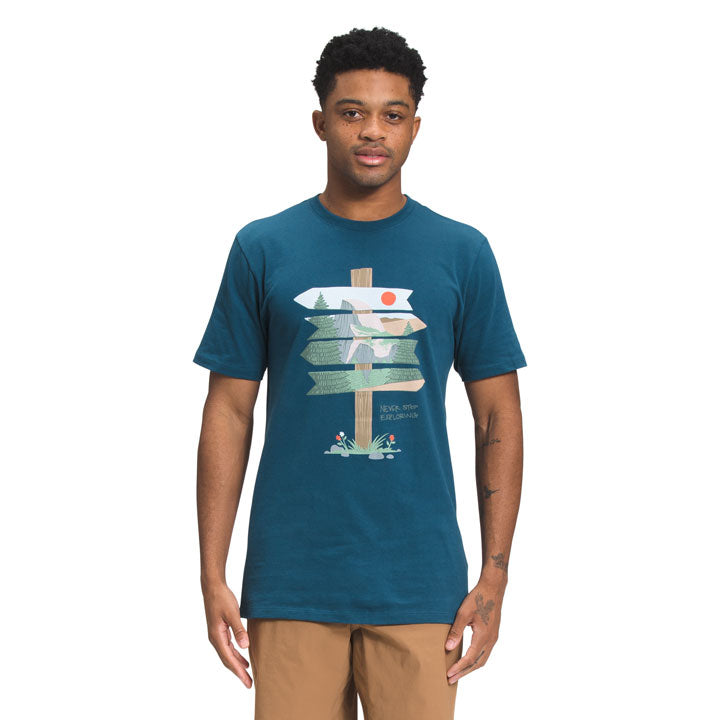 The North Face Choose Your Path Short Sleeve Tee
100% Cotton

ADVENTURE READY. Sometimes you arrive at an intersection where every path leads somewhere amazing, the 100% cotton Choose Your Path Tee celebrates these times.

CLASSIC TEE. Made with a standard fit, this t-shirt features a classic cut with our signature graphics. Finished with a ribbed collar for comfort and classic style.

TAKE ON THE DAY. An essential closet staple, this versatile graphic tee can be paired with your favorite shorts or athletic pants for a casual, everyday look.

TAG-FREE. Ensure all day comfort with a tag-free design. Move throughout your day without a pesky tag getting in the way. Designed with a printed tag for comfortable wear.

THE NORTH FACE. Designed to stand the test of time in your wardrobe, this tee is a classic adventure staple. Featuring a water-based screen printed graphic, wear the badge of exploration with The North Face.