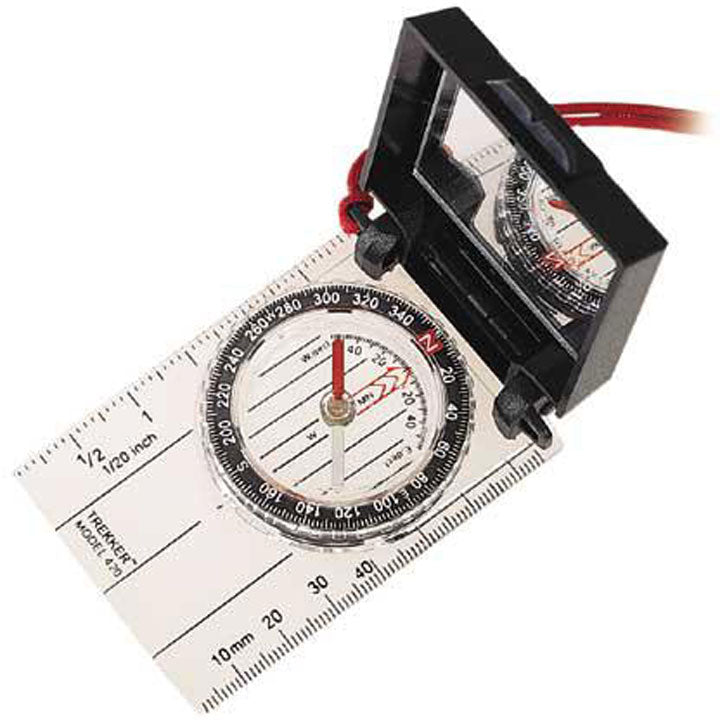 Silva Trekker 420 Compass
If you're into backpacking, angling or camping, this lightweight compass is perfect on the trail. It has a 4-position positive stop mirror with vee notch which gives you quick, accurate sightings when plotting a location. The rotating capsule has a sure-grip dial with a stylized "N" at the 360° mark. And a red orienteering arrow gives you a quick, precise needle match. The enlarged numerals and 2° graduations make it easy to read the bearings. And our declination scale allows you to make quick adjustments of map bearings to field headings. Other features include inch and millimeter scales on a clear base plate for easy mapping and plotting. North/South lines and an orienting arrow help you keep your bearings. While the lanyard keeps your compass close at hand.
Size: 2-1/4" x 3-5/16"
Weight: 1.5 oz.