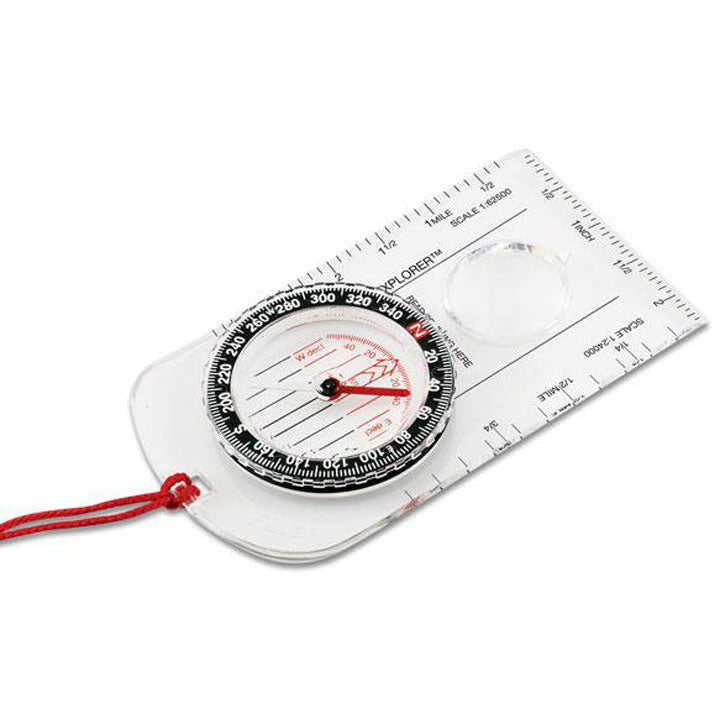 Silva Explorer 203 Compass
This compass feature an ergonomically designed base plate, so it fits comfortably in your hand. Their extended base plates have inch and 1/10 mile direct reading scales that meet U.S.G.S standards. 1:24,000 and 1:62,500 direct reading scales ensure accurate mapping and plotting when using a 7.5 minute series map. Their 2° dial graduations and built-in magnifier help you read map details. Their declination scale lets you make quick adjustments of map bearings to field headings. A North 360° mark along with a red orienting arrow gives you a quick, precise needle match.
Size: 2-1/8" x 4-3/16"
Weight: 1 oz.