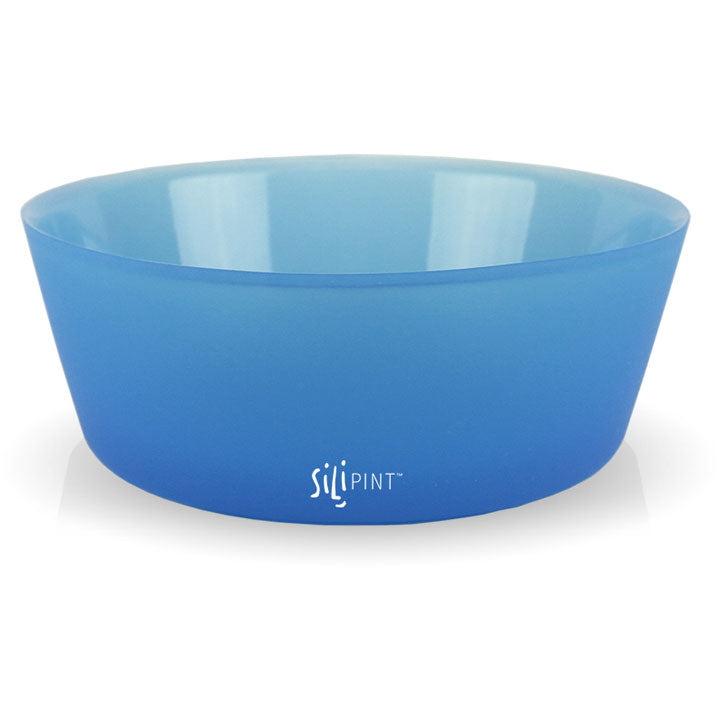 SiliPint Squeeze-a-Bowl Translucent
This 18-ounce silicone bowl is the ultimate addition to your cupboards, travel bags, and desk drawers. Snacking, sipping, baking, or mixing, it can all be done in the Squeeze-a-Bowl, anywhere you go.
For every adventure, from busy mornings in the kitchen to backcountry hiking, these silicone bowls are as flexible as they are multifunctional.
Never worry about the gut-wrenching toddler-toss again, these are durable enough to be thrown around and sturdy enough that they won't slide off your countertops. Put them in the microwave, then toss them in the dishwasher for the easiest cleanup ever.
Made of 100% FDA-Approved food-grade platinum silicone, Squeeze-a-Bowls are free from BPA, BPS, phthalates, and other harmful toxins.
Features:
100% Food-grade silicone, a non-petroleum based polymer derived from silica
FDA-approved
BPA-free
Microwave-safe: Heat food for short intervals, checking frequently until desired temperature is reached; Test temperature of food before giving to child
Dishwasher-safe
Freezer-safe
Insulates Hot & Cold
Withstands temps -58 C up to 450 F
Outer surface is grip honed, inner surface is polished smooth
Multifunction use for pouring, mixing, prepping, or simply enjoying
No-tip, sturdy base with an extra measure of grippy surface
Patented
Benefits:
Will not break, crack, chip, fade or scratch
Sturdy enough to hold liquids, flexible enough to pack in your bags
Perfect companion for indoor & outdoor dining, camping, tailgating, commuting
Reusable bowl reduces waste
Product Specifications:
Liquid capacity: 18 fl. oz. (0.53 L)

Weight: 0.5 lb. (8 oz)

Dims: 6" top dia. x 4.75" bottom dia. x 2.4" tall