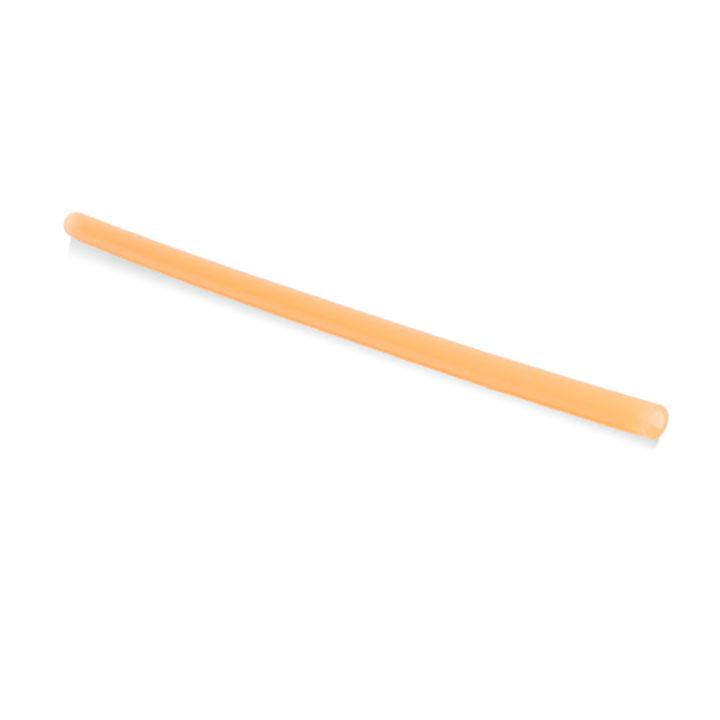 The perfect accessory for your Silipint, our bendable straws allow for long sips and easy drinking. Moms love them as a step up from the sippy-cup and everyone can enjoy a soda as nature intended: under a lid and through a straw. With colorful options our re-usuable straws keep the hydration high and the cleaning easy. Simply rub your fingers over the length of the straw under a stream of water.
100% Food-grade silicone, a non-petroleum based polymer derived from silica
FDA-approved
BPA-free 

Microwave-safe
Dishwasher-safe
Freezer-safe
Insulates Hot & Cold
Withstands temps -58 C up to 650 F
Silicone-based inks will not wear off, chip or fade
Outer surface is grip honed, inner surface is polished smooth
Patented
Benefits
Will not break, crack, chip, fade or scratch
Sturdy enough to hold liquids, flexible enough to carry in your pocket
Perfect companion for indoor & outdoor dining, camping, tailgating, commuting

Reusable cup reduces waste
Specifications
Length: 8.5 in. Diameter: 1/4 in.