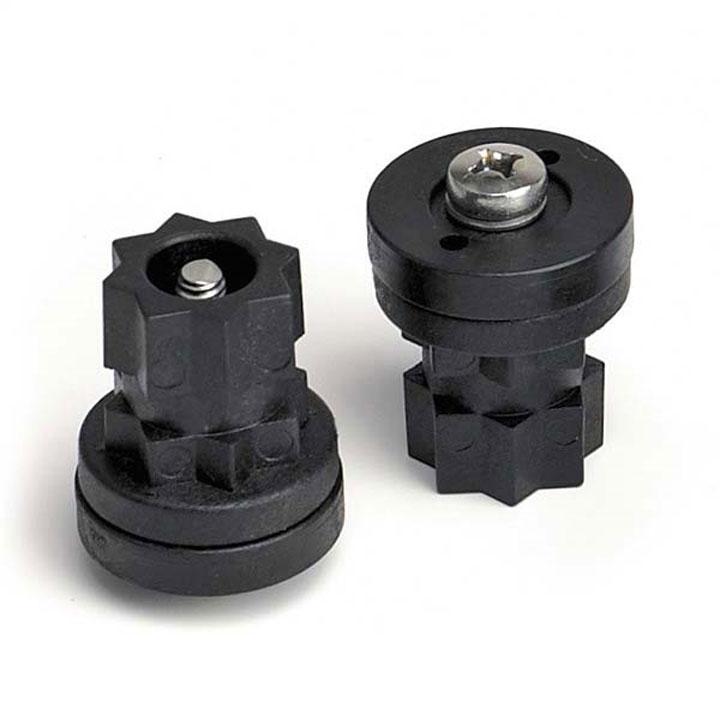 Railblaza Starport Adaptor Kit Pair
You can attach RAILBLAZA adaptors to anything you like to make them StarPort compatible, or bolt the 2 adaptors together to make a male to male fitting.
The male to male fitting has been used to create a detachable system for tubes on kayak sailor kits and outriggers. It has many other applications, enhancing the versatility of the RAILBLAZA StarPort system.
StarPort Adaptors are supplied in pairs, with stainless steel mounting screws.
Construction Materials
UV stabilised fibreglass reinforced nylon plastic
Stainless Steel fasteners