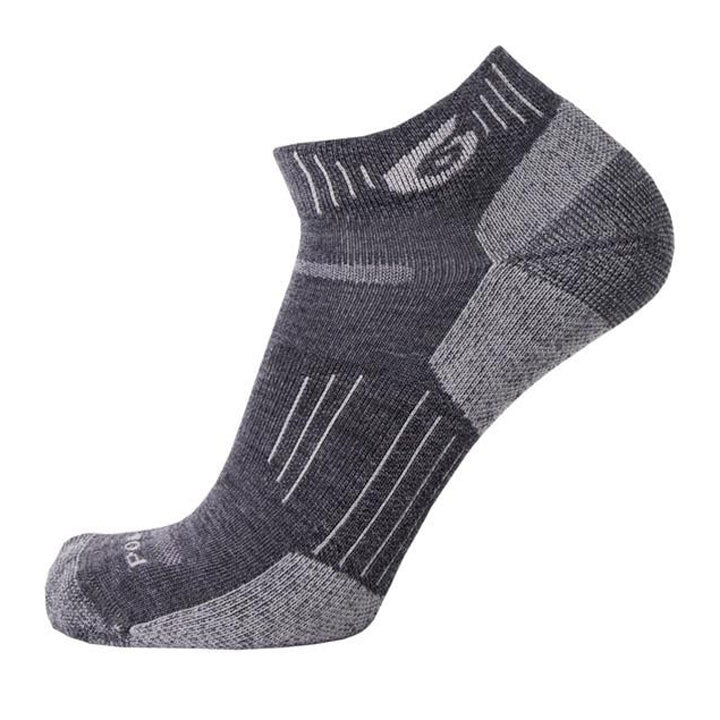 Point6 37.5 Hiking Essential Extra Light Mini Crew Sock
Lightly cushioned mini crew sock is a style designed for the hiker who desires a bit of extra spring under their foot. Short, sporty 1 1/4 inch cuff. The thin layer of merino wool is highly breathable and will regulate moisture.
Now available with 37.5 Technology to keep you drier longer.
Contents:  Wool 49% | Nylon 47% | Elastic 4%