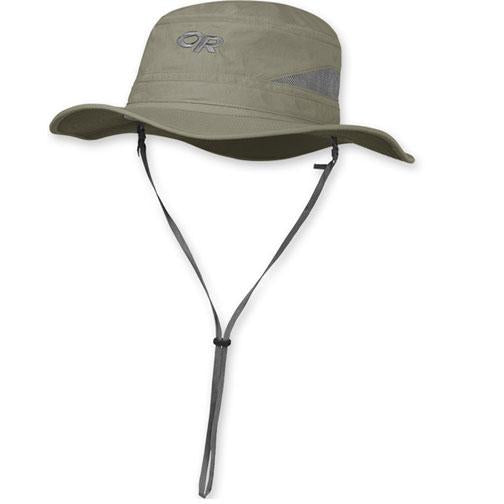 Outdoor Research Sentinel Brim Hat Mens
To heck with pesky, biting, swarming, buzzing bugs. You'll have a moving bug-free zone around your head while wearing the BugAway Brim Hat™. This bug-repelling hat is treated with Insect Shield® to help protect against bug bites and insect-passed diseases. A wide brim, SolarShield™ construction, mesh vents, and lightweight, UPF 30 fabric keeps you covered and cool on adventures in hot climates.
Avg. Weight (oz./g): 2.6 / 72
Insect Shield® repels mosquitoes, ticks, ants, flies, chiggers and no-see-ums for ultimate insect protection
Odorless, safe, EPA-registered Insect Shield® lasts the lifetime of the product (over 70 washes)
SolarShield™ construction
Supplex® nylon fabric; UPF 30+
Foam-stiffened brim floats
TransAction™ headband for comfort and moisture management
Mesh side panels aid ventilation
External drawcord adjustment
Removable chin cord with cordlock
Insect Shield®: Designed to provide long-lasting, effective and convenient personal insect protection.
SolarShield™ Construction: UPF 30: Products with the UPF symbol are made of UV-resistant fabrics that protect the wearer from exposure to intense sunlight and are constructed for maximum protection.