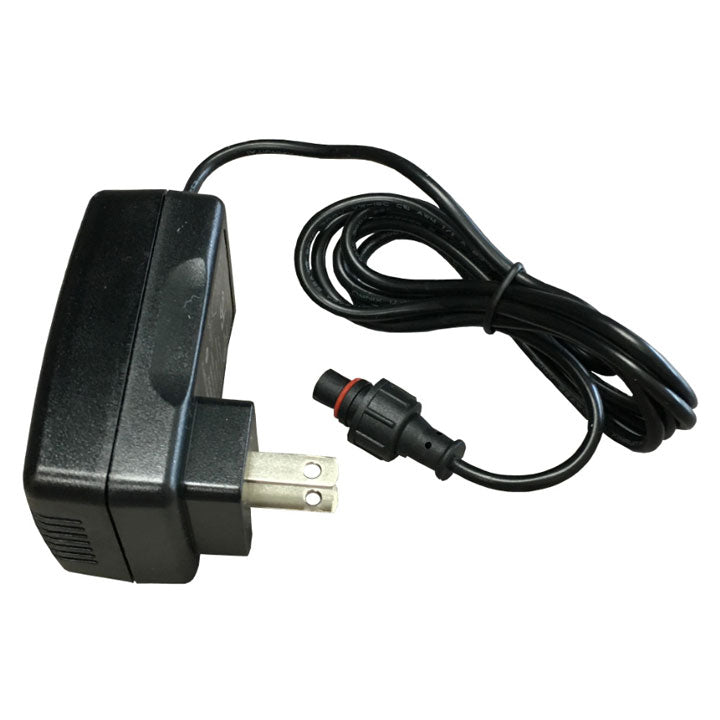 Nocqua Wall Outlet Charger 2A
Keep all your NOCQUA batteries charged with an extra NOCQUA battery charger (included in complete systems). A light indicator will let you know when your battery is fully charged and ready to go.
2A charger, Output: 12.6V ====2.0A
The rating of each charger identifies how many amps per hour are put back into a charging battery. The 2A Charger will charger a 10Ah battery in roughly 5 hours.
Weight: 0.5 lbs
Dimensions: 3 x 2 x 0.5 in