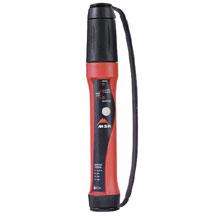 MSR Miox Purifaction System
The Miox filter is best technology in water purification since iodine. This small, 7" x 1", package can treat up to 4 liters of water with one batch of solution. The complete kit contains purifier, batteries (CR-123), safety indicator strips, instruction booklet, quick-reference card and storage sack. The complete kit is only 8 ounces and 7" x 4" x 1.5". This can be taken anywhere and carried easily. This has no shelf life, if the batteries are charged and there is salt, you can purify. It will purify a .5 liter to 4 liters of water at one time. It leaves very little or no after taste and is virtually maintenance free- only batteries and salt.
Dwell Times:
Viruses, Bacteria - 15 minutes
Giardia - 30 minutes
Cryptosporidia - 4 hours
Specifications:
Battery life - 200+ liters
Batteries - 2 CR-123, common to point and shoot cameras
Operating range - 20° F to 130° F

So how does it work?
It uses technology often applied to large city water treatment plants. First, untreated water is combined with the salt in the purifier. Second, depress the small button on the side of the purifier and it starts the process. A small charge is passed through the solution and a solution is produced. That solution is mixed oxidants, or MIOX. Last, that mixture is put into the water to be treated. And its done, less then a few minutes and the solution is ready and no more than 15 minutes before viruses and bacteria are dead.