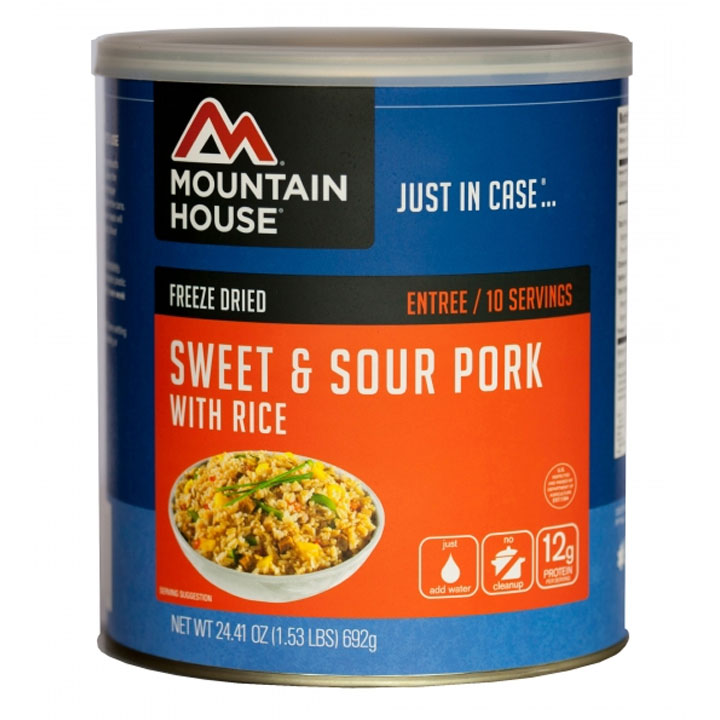 Mountain House Sweet & Sour Pork with Rice Number 10 Can
Preparing dinner is probably the last thing you want to do after a long, hard day. Heck, you probably don't even have the patience to wait for your favorite restaurant to deliver a hot meal to your doorstep. That's where Mountain House Sweet and Sour Pork comes into play. Pork, rice and onions blend beautifully in a savory pineapple sauce that anyone is guaranteed to love - all included in an easy-to-cook package that's even faster than takeout.
#10 Can - Backed by a 30 Year Taste Guarantee, our #10 Cans make the perfect addition to your emergency food storage inventory.