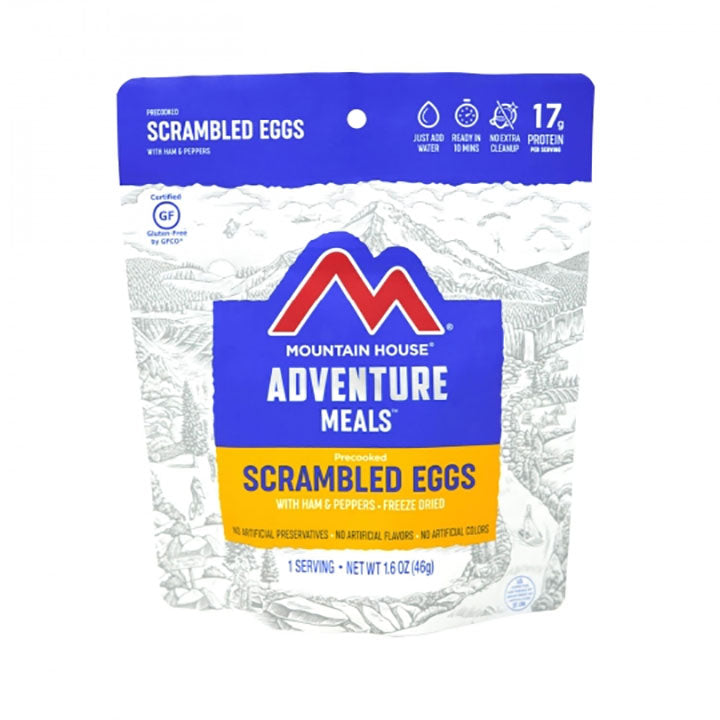 Mountain House Scrambled Eggs with Ham and Peppers
Breakfast is anything but boring when you take that first bite of Mountain House Scrambled Eggs with Ham, Red and Green Pepper. Made with real ham and veggies on a bed of scrambled eggs for a savory, nutritious breakfast anywhere, any time. Just add hot water and you'll be ready to enjoy this tasty meal anywhere, from mountain trails to your own home.
Pouch - Breakfast has never been this convenient ... or delicious. Whether you're feeding a group or hiking solo, a Pouch of scrambled eggs makes a great addition to your camping or backpacking food supply.