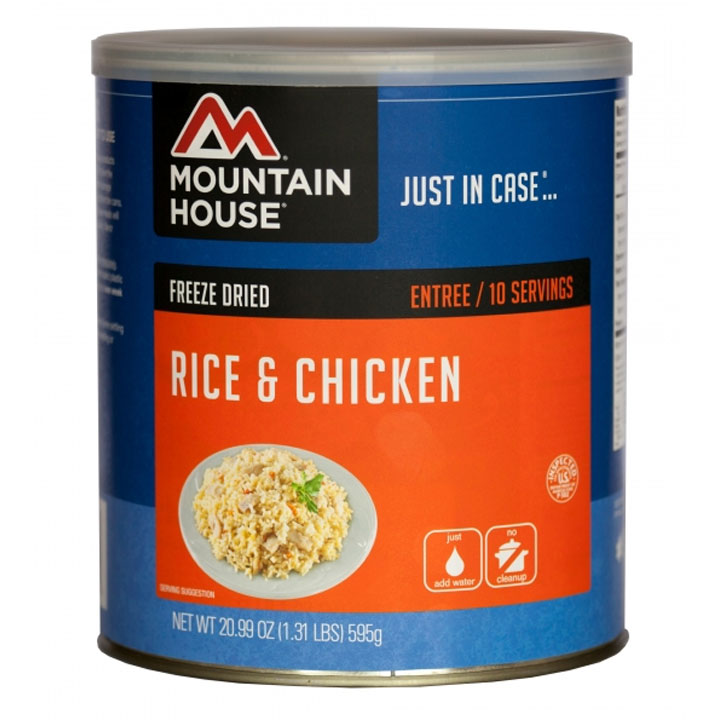 Mountain House Rice & Chicken Number 10 Can
No matter the adventure, you need carbs and protein to keep you energized - and that's exactly what you'll get with Mountain House Rice and Chicken. Made with tender cooked chicken, zesty pimientos and hearty rice, this best-selling favorite has fueled explorers through power outages, snow storms, backpacking excursions, and even those nights where you just can't seem to get off the couch to cook. Just add hot water and you'll be ready to enjoy a delicious, satisfying meal in minutes..
#10 Can - Feed your family in minutes with our #10 Can of Rice and Chicken. With a shelf life of 30 years, you can always fall back on Mountain House when you need it.