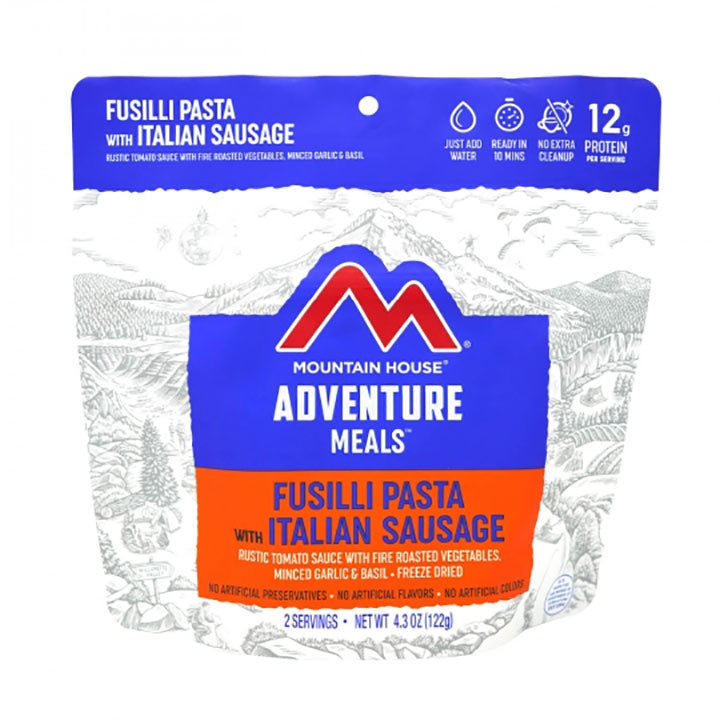 Mountain House Fusilli Pasta
Enjoy an authentic Italian-stye meal anywhere adventure takes you! Mountain House's new Fusilli Pasta with Italian Sausage has captured Nonna's secret homemade recipe and is bringing it to your next campout. This hearty entree is a spun fusilli pasta in a rustic tomato sauce made with fire-roasted veggies, garlic, basil and Italian-style sausage. Just add hot water and in minutes you'll enjoy Fusilli Pasta at home for a quick dinner, or take it to-go for a comforting meal wherever adventure takes you.
Staying true to grandma's recipe, Mountain House Fusilli Pasta is made with real, whole ingredients with no artificial flavors, colors, or preservatives. Assapora l'avventura!