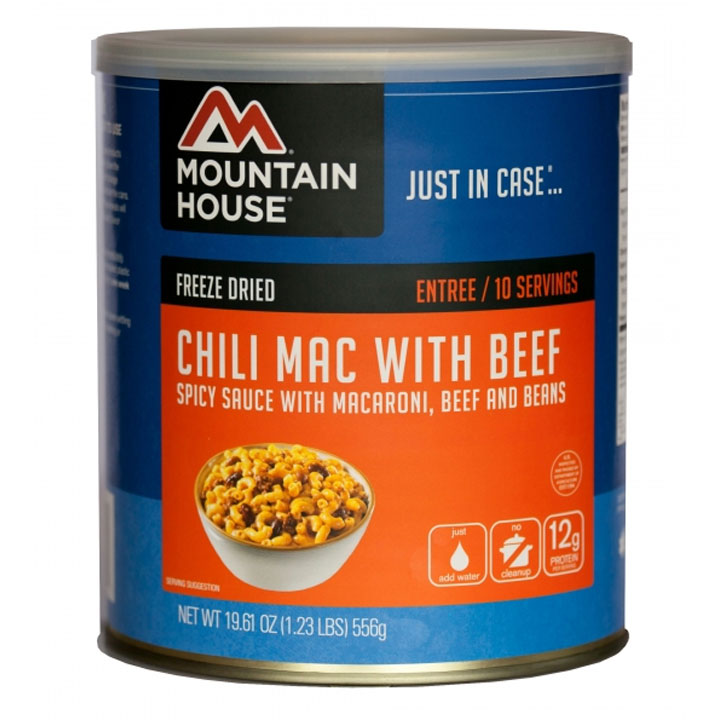 Mountain House Chili Mac with Beef Number 10 Can
Whether you're trekking the Sierra Nevada or camping with the Boy Scouts right in your backyard, our Mountain House Chili Mac is an insanely delicious meal that's guaranteed to fill you right up at the end of a long day. Made with pillowy macaroni noodles, savory precooked beef and yummy kidney beans in a tasty chili sauce, our freeze dried Chili Mac is a customer favorite from coast to coast. Just add hot water and you'll have a comforting hot meal in minutes.
#10 Can - Some people simply love our Chili Mac recipe so much that they just want to take a whole can of it home. Ideal for long-term emergency food storage, our #10 Cans last for up to 30 years thanks to our Taste Guarantee.