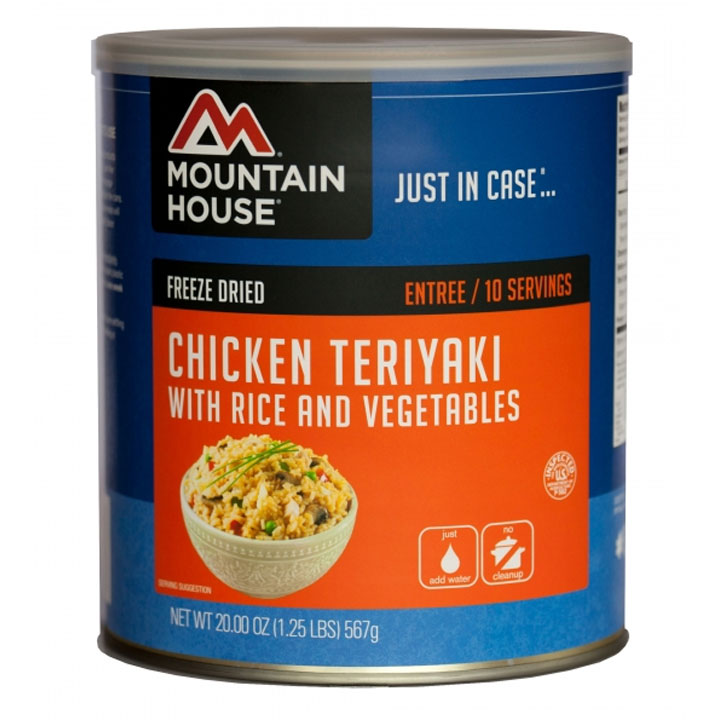 Mountain House Chicken Teriyaki with Rice Number 10 Can
Love chicken teriyaki? Who doesn't? Now you can take your favorite takeout item anywhere you want thanks to Mountain House. Rice and chicken team up with mushrooms, bamboo shoots and other tasty veggies in our Chicken Teriyaki with Rice dish. The kicker? A delicious, tangy teriyaki sauce you won't be able to resist. Just add hot water and you'll be ready to enjoy this comforting meal in minutes anywhere, any time.
#10 Can - Ideal for emergency food supplies or those nights you just don't have the energy to cook (but don't want to subsist on cereal). Our #10 Cans offer a 30 Year Taste Guarantee, allowing you to stock up and save your favorite dish for safekeeping.