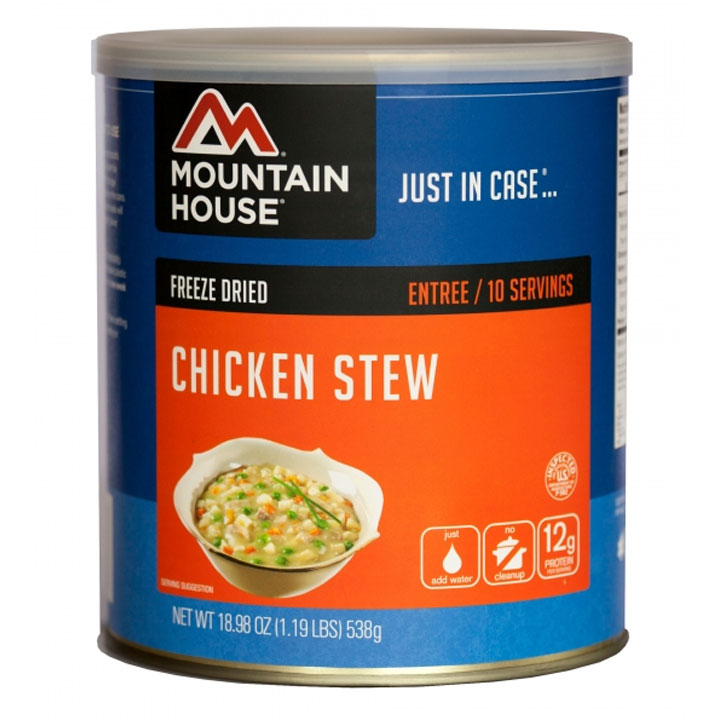 Mountain House Chicken Stew Number 10 Can
What do you do when you want a filling, homecooked meal, but you simply don't want to go through all the hassle of cooking? Mountain House Chicken Stew has your back. Made with real chunks of chicken meat, our Chicken Stew features a blend of hearty vegetables in a delicious creamy broth that's guaranteed to satisfy. No need to prepare all the ingredients by hand - with Mountain House Chicken Stew, you can have a hot meal for the family (or yourself, depending on how hungry you are) in no time. All you need is boiling water - just mix it with our Chicken Stew and you'll be ready to enjoy this comforting favorite in an instant.
Mountain House #10 Cans are the ideal solution for emergency food storage, and not just because they provide a ton of food to go around the table. They're also backed by a 30 Year Taste Guarantee, meaning you can rest assured your food will taste good when it's finally time to dig in.