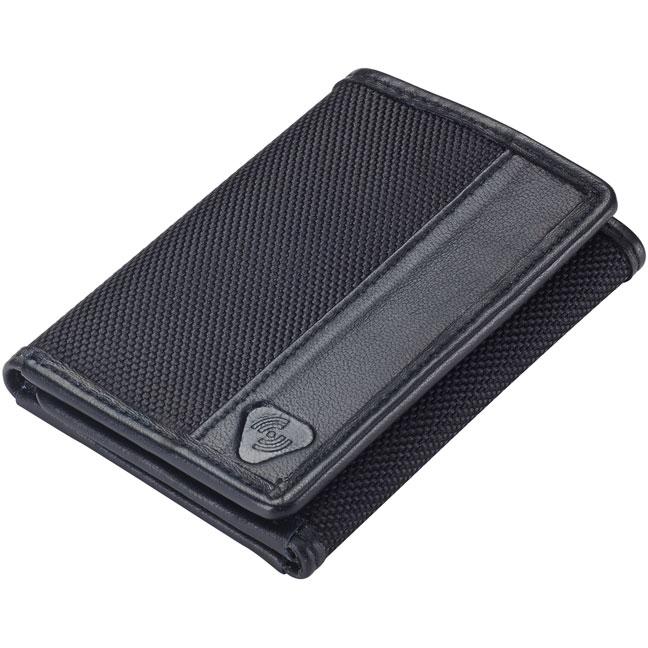 Lewis N. Clark RFID Ballistic Tri-fold Wallet
RFID (Radio Frequency Identification) chips are used in all US passports created after 2006 and in over 35 million credit cards. RFID chips are also used in hotel keys; electronic gate or door keycards; and government, military and port of entry ID cards.
The technology was designed to let us bypass the standard requirements of scanning or checking in. However, electronic identity thieves have undermined the security of RFID products by devising scanners that read your personal information without you even realizing it.
Blocking 13.56MHz frequencies, the standard for most credit cards and passports, items such as this one have allowed individuals to protect themselves from this kind of pickpocketing.
Soft lambskin leather interior and trim
Durable ballistic nylon construction
6 credit or business card slots
2 full-sized bill sections
ID window with thumb notch
Closed: 4in x 3in
Open: 4in x 8.5in
Prop 65 A (General): This product contains chemicals known to the State of California to cause cancer, and birth defects or other reproductive harm.
https://mtn-sports.myshopify.com/pages/prop-65-frequently-asked-questions