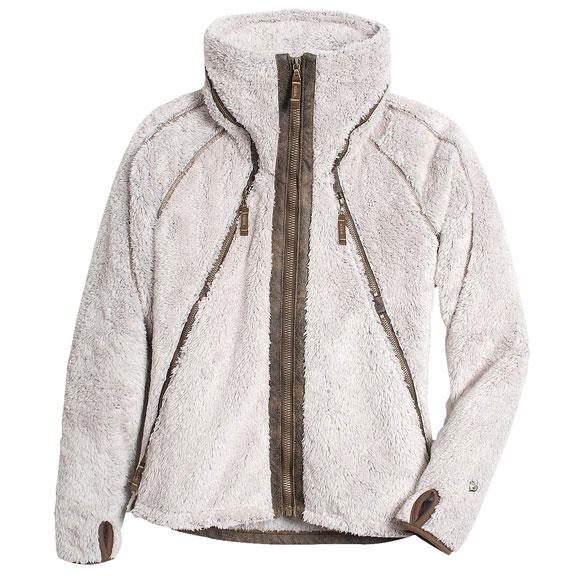 Kuhl Flight Jacket Womens
A marvel in design and a revolution in luxury, the KUHL Flight Jacket will astound your sense of style. Built with 100% premium mid-wieght polyester fleece for soft, luxurious, performance. Warm luxurious Italian two-toned fleece with a soft plush feel with two-toned threads for depth of colour. Radically well designed hood that zips out for warmth and beauty.
From the open cockpit of a vintage bi-plane to the cockpit of your late model Mini the Flight Jacket is your trusty co-pilot.
100% premium mid-weight polyester fleece.
Two-tone for greater depth and color.
Zip out hood
Four zip pockets.
Signature Kühl thumb loops.
Easy care
AeroSoft™ Technology: AeroSoft™ is an environmentally friendly fabric manufactured with no harmful chemicals. It dries four times faster than cotton, with a soft and natural touch, plus anti-static and odor neutralizing properties. This means AeroSoft™ gives you revolutionary performance and incredibly softness against your skin. ALFPACA™ Technology: This exclusive fleece is designed to match your individuality. Knit from a private selection of multicolored yarn into a kaleidoscope of color and technology.