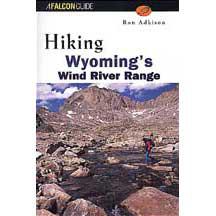 Hiking Wyomings Wind River Range
Covering nearly all of the wilderness trails in the range and offering suggestions for day hikes, extended trips, and off-trail exploration, this book contains detailed descriptions and maps to get you to the trailheads and help you plan your trip. This guide also includes tips on safety and hiking with children, elevation charts, photographs, no-trace camping information, and a backcountry equipment checklist. Whether you're a veteran hiker or a first-time wilderness traveler, Hiking Wyoming's Wind River Range will lead the way to outdoor adventure.
By Ron Adkinson, 262 pp.