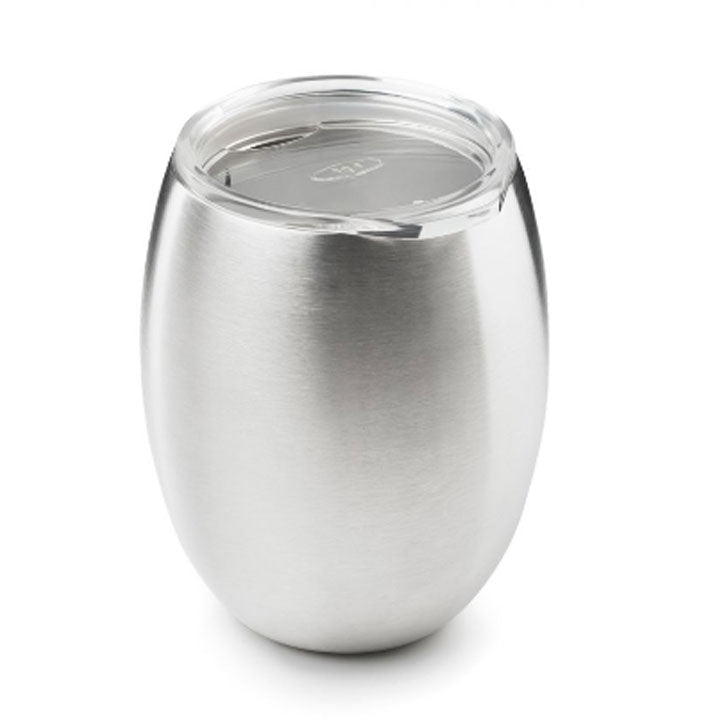 GSI Double Wall Wine Glass
Whether you are drinking chilled white wine on a hot summer day or your favorite red vintage in a snow storm, your wine will stay the desired temperature with the double-walled insulated technology. Clean and durable, made of pure 304/18-8 stainless steel, double-walled insulated wine glass keeps beverage temperatures steady without forming condensation. Electro-etched interior surface helps "open up" bouquet of wine while convenient clear sip-top keeps bugs out and helps to prevent sloshing.
Durable 304, 18/8 stainless steel for a lifetime of reliable use.
Double wall stainless steel helps keep your drink at the ideal temperature no matter conditions.
Elegant press-fit lid ensures that you won't spill a drop of your favorite beverage.
Description:
SKU: 63340
Weight: 0.3400
Material: Stainless Steel, Copolyester, Silicone
Major Dimension: 10.1 fl. oz.
Includes: 15.2 fl. oz. Wine Glass, Sip-It Top
Dimensions: 3.7 in x 3.7 in x 4.6