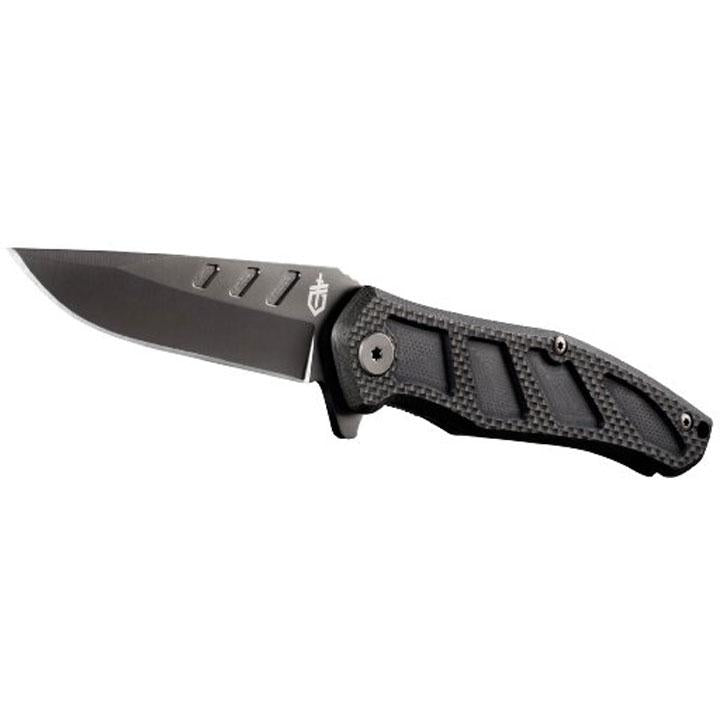 Gerber Counterpart Folding Knife
As the saying goes, the best knife is the one you've got with you. Make sure your go-to blade is the kind of reliable companion who can help when things get dicey. A sleek combination of tactical styling and solid daily carry features, the Gerber Counterpart lives up to its name as a knife that's there when you need it.
Whether for small cutting tasks or more serious business, the ultra light, deeply textured G-10 handle holds fast in wet conditions, while the fingerflip opening offers fast, one-handed deployment of the drop point blade, so you can get to work with ease and speed. With nothing extra in the way, the Counterpart is stripped down to the rugged essentials.
Lightweight Does Not Mean Light Duty
The Counterpart's design is simplicity in the service of performance, eliminating any unnecessary details to keep things clean and ready to go. The G-10 handle creates a super light body that's impervious to rust and corrosion, resists temperature change, and doesn't get slippery when wet. The matte black finish lends a stealth, tactical look to both handle and blade, adding up to a super low-profile knife that sits lightly and naturally in your hand, ready for use at a moment's notice.
Little Things Make The Difference
The Counterpart's Finger Flip system allows for easy, fast one-handed opening, when speed is crucial. An integrated fingerguard delivers added grip when cutting, while the Liner Lock mechanism holds the blade in place, requiring a simple and efficient one-handed engagement to release. At 3.3 ounces, it's got enough heft to offer balance in the hand, while still disappearing when it's carried.
Easy Carry
A removable pocket clip lets you carry the knife easily in your pocket, or secure it to a bag for easy access.
3" Fine Edge drop point blade for clean, accurate cuts
Finger Flip opening mechanism allows quick, one-handed opening
Integrated finger guard for added protection
Liner Lock blade lock for secure blade opening
Pocket Clip for easy carrying in pocket, on belt, or in bag
Backed by Gerber's Lifetime Warranty