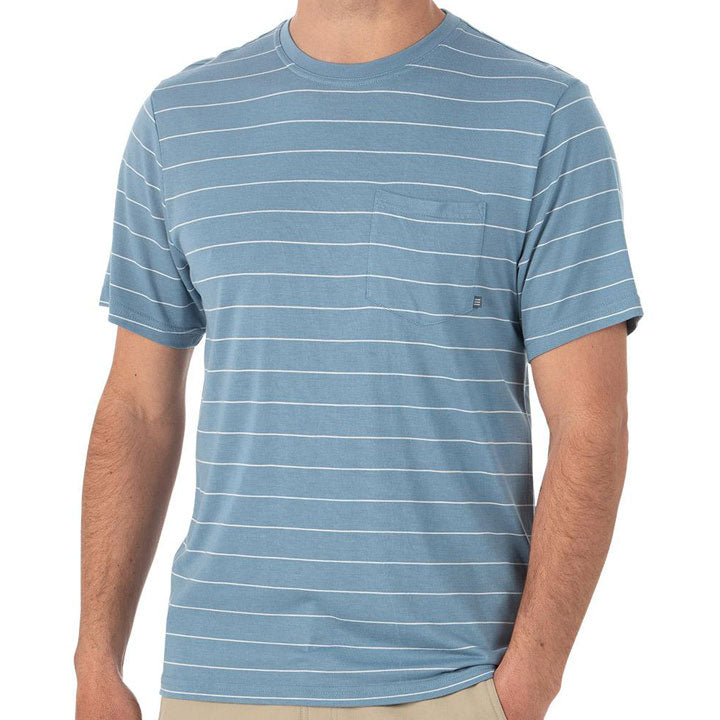 Free Fly Apparel Bamboo Channel Pocket Tee Mens
The much anticipated micro-stripe gives a nod to style with lightweight comfort.
Features:
Ultra breathable fabric
Left-chest pocket
Micro-stripe pattern across all colors
UPF: 40 Sun Protection
MATERIALS: Bamboo Breathe 180: 70% Viscose from Bamboo / 30% Polyester
FIT: Due to the quick dry benefits of the Bamboo Breathe fabric, this item will shrink after the first wash. We size these slightly larger to accommodate this but make sure you try it on before washing, you should have a little extra space.
WEIGHT: 180 GSM
CARE: Turn inside out and wash on cold, delicate cycle. We recommend hang drying. Following these simple steps will extend the life of your garment.