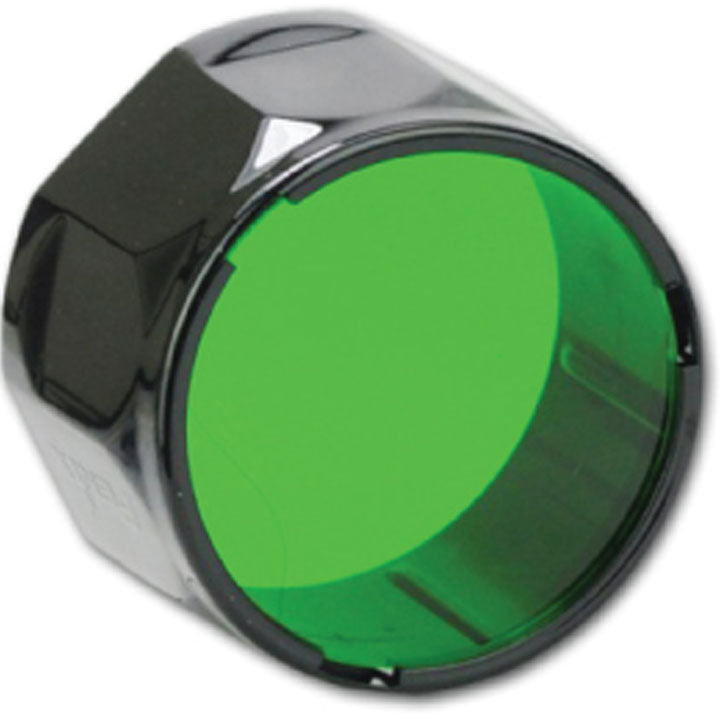 Fenix AOF-S Flashlight Filter Adapter
You've asked and we've delivered. Now there are colored filters for the PD35, UC30, UC35, UC40, and PD12.
A green filter is ideal for hunters and fishermen because it is a very soft light that will not alert the game. However it is brighter than all the other colors, which makes it easier for navigation and it also makes it easier for others to see you.
Features:
Preserves night vision
Perfect for map reading