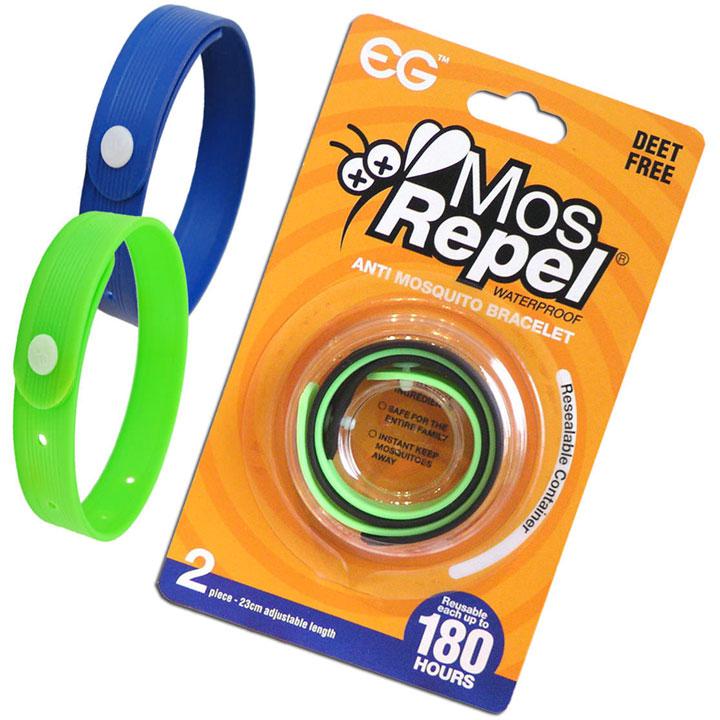 EG MosRepel Mosquito Band 2 pack
MosRepel repellents are made of highly effective and natural essential oils: citronella oil and geraniol. Hundreds of formulations were tested before the result was finally deemed as "appropriate smell with the most effective features".

The ingredients of MosRepel are encapsulated into the plastic band by EG™ Eco-Molding Technology. When the product is open to the air, MosRepel repellent will release immediately, slowly and steadily in the form of a vapor, and provide long-lasting protection. 
Repels mosquitos, ticks, fleas, bugs, no-see-ums, and flying insects
Cover range is one meter (whole body)

Uses a blend of DEET-free citronella and geraniol oil molded into the band

Effective up to 180 hours, even after swimming or perspiring

Includes plastic pod that prolongs active life of band in-between uses
Adjusts from 5in to 9in
Colors may Vary