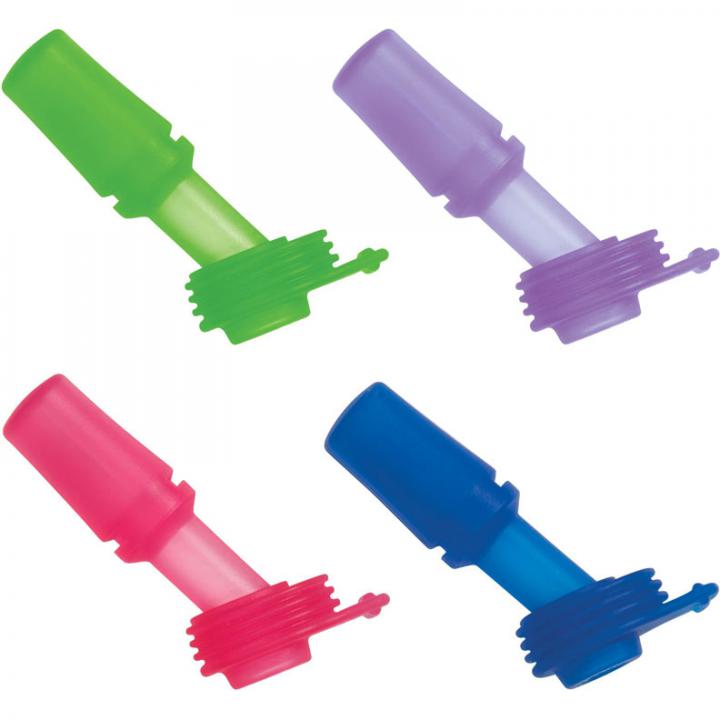 CamelBak Eddy Kids Bottle Bite Valve Multi-Pack
Refresh your eddy™ Kids' bottles with these playful replacement bite valves
One-piece bite valve is spill-proof, child safe and easy to clean.
100% BPA-Free
Fits all CamelBak Kids' bottles.
Materials: Medical-grade Silicone
CamelBak® Got Your Bak™ Guarantee: If we built it, we'll Bak it™ with our lifetime guarantee.
Bite Valve Cleaning
Clean bite valve in the top rack of the dishwasher or by hand with warm, soapy water. If you like to use a bottle brush, we don't recommend forcing a brush through the Bite Valve slit. For a deeper cleaning, add a drop of mild soap or tablespoon of bleach to a clean glass jar filled with water. Drop the bite valve, straw and cap into the solution, and tightly close the jar's lid. Shake the mixture around for 30 seconds, and then let the parts soak for about 15 minutes. Rinse and shake dry.