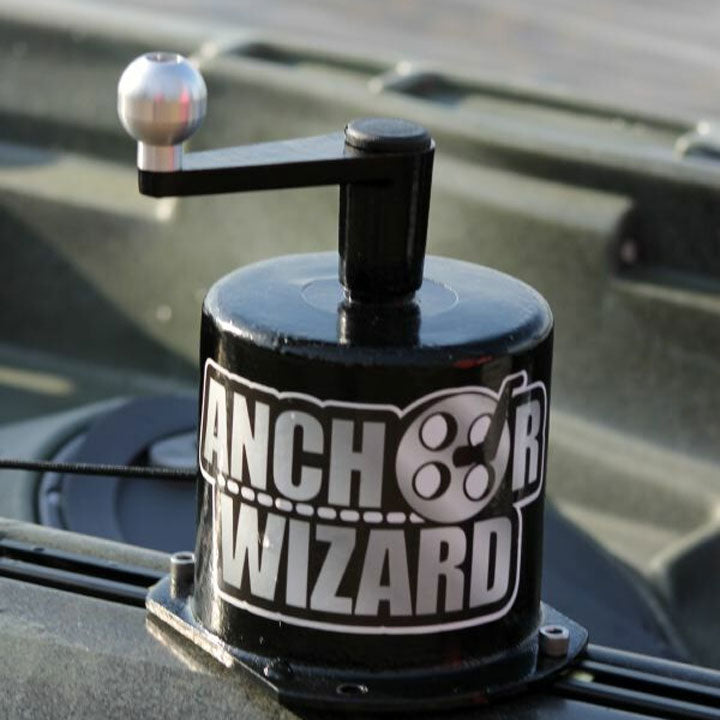 Anchor Wizard Kayak Anchoring System
Anchor Wizard has created a complete kayak anchor system with a revolutionary spool design to contain up to 60 feet of 1/8" anchor line.  Turn the handle backward to drop your anchor in a free-spool release, with the ability to regulate the speed of the drop by "feathering" the handle back and forth.
Once anchored, you can release more line using the spool at your fingertips to work your kayak along a weedline or position yourself over identified structure that fish are holding to below you.
A simple forward crank of the handle in the clockwise direction will lock the spool and keep you anchored in place while you fish away without fighting the wind or current!
When you are ready to move to a new fishing spot, simply crank the spool forward to take up the line until the anchor slides into the flanged nosepiece tube and is safely stowed out of the water and atop your kayak.
Made of Precision Cast 319 Aluminum - fresh and saltwater fishing has never been easier from a kayak!