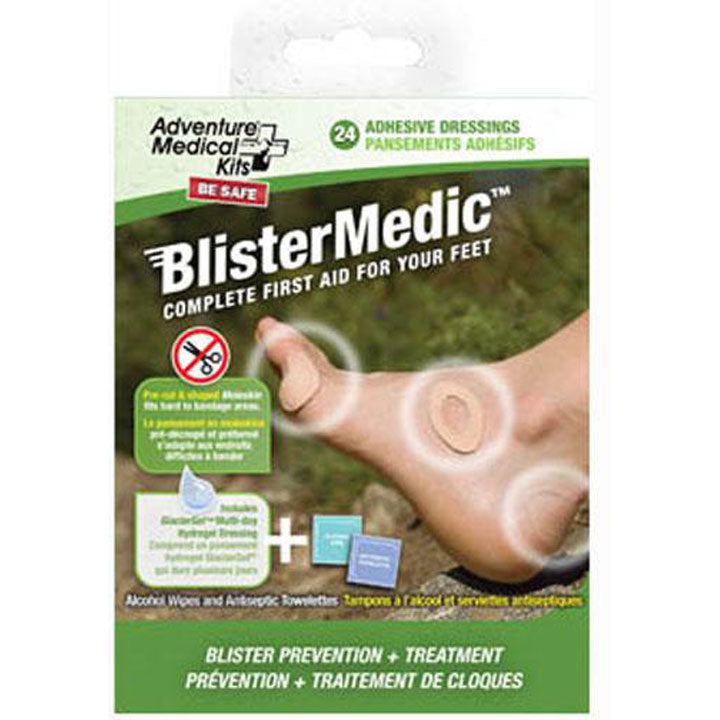 Adventure Medical Kits Blister Medic
Adventure Medical Kits' improved Blister Medic rounds out the blister family of products by combining GlacierGel, Moleskin, antiseptic towelettes, and alcohol wipes into one complete ultralight foot care kt.
Weight: 1.9 oz.
Size: 6 x 5.5 x 3

Includes
GlacierGel and Pre-Cut Moleskin
No scissors needed!
Compact, lightweight and waterproof bag
Contains 12 pre-cut and shaped moleskin dressings
Contains 2 GlacierGel Dressings

Blister / Burn
1 GlacierGel (Large Oval)
1 GlacierGel (Small Rectangular)
11 Moleskin, Pre-Cut & Shaped

Wound Care
6 After Cuts & Scrapes Anethestic/Antiseptic Wipe
6 Alcohol Swab

We reserve the right to add, substitute, or delete items if necessary